How to Win at Consulting (4/8): Manage Your Expenses
Points)
on 6/28/12 at 5:30am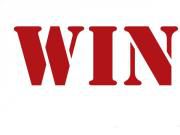 4) Manage Your Expenses
So now you have an expense account. Congratulations. You've already seen at least one junior guy get abruptly booted for attempting to claim the unclaimable - the box of Cuban cigars was the most memorable.
Since then, you've carefully read the expense policy detailing what you can and can't claim, and you play it safe.
Fast-forward a few months, and one of your international assignments is wrapping up. The whole team has been clamoring for weeks to go to a famed old-world restaurant before returning to their respective countries. It's time for the project-end team dinner.
Everyone orders a nice hearty meal. When the bill comes, everyone reaches for their cards. "Cash only," says the waiter. Nobody has any cash, and they ask you if you can cover it. You may be the most junior guy, but you're the only one with local currency because you have a local bank account left over from college. You step out to the ATM and begin withdrawing hundreds of dollars to cover the team's bill.
That's no big deal since you can claim it by writing everyone's name. You put the receipt in your wallet and the next day you're on the plane back.
Approach A: When you get back home, you search for the receipt to file expenses. You check your wallet, but you can't find the receipt. Who knows - it might have fallen out during airport security. In your jet-lagged stupor, you turn your apartment upside down- no dice. You're gonna be out nearly a grand with no recourse.
You decide to call the restaurant. As soon as the timezones line up, you call their business department and provide as many details about the meal as you can remember. You list the date, the dishes, a physical description of the waiter, time of day, everything. Fortunately, they can scan a copy of the original meal check and email it to you.
After 48 hours of worrying, the issue is resolved. You go to the dry cleaners to pick up your clothing, and the woman behind the counter produces the official receipt you had been looking for. "I found this in your jacket pocket and it looked important," she says.
Approach B: Before you take that flight, you transfer the valuable receipt into your ziploc bag for receipts. When you arrive home, you immediately file an expense form with the receipt attached.
Conclusion: Everyone likes getting expenses paid, but you have to be on the ball when it comes to organizing and filing your receipts. In general, you want to keep a good running log of expenses which is always in the same place. The guy in Approach A was very resourceful at getting the receipt back, but it's clear that the whole ordeal (and ones like it) could have been avoided with more organization. The only difference between Approach A and Approach B was a 50-cent plastic bag. If you ask me, that's worth it.
That's all for this week, good luck out there.