IPO: Success or Flop?

IB
Points)
on 8/8/12 at 1:26pm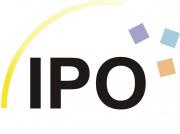 Many people are under the assumption that the market for IPOs has been terrible as of late. Following the disappointing Facebook [NASDAQ: FB] flop, investor confidence dropped dramatically. It's no secret that the waters were already muddied by BATS Global and the like; however, who is really to blame for the travesty that is Facebook? Morgan Stanley? NASDAQ? Zuckerberg?
In the wake of Facebook's complications, many investors have steered clear of the newly traded companies. But, I'm not so sure that's a good idea. The most shocking thing is that IPOs have actually outperformed the S&P 500 so far this year, according to CNBC. So while the botched initial public offerings are the ones making the news, they aren't necessarily the ones that are moving the market.
As you know, the average investor isn't likely to get the big first day gains from an underpriced IPO. But that doesn't mean that long holds won't see returns as we've seen with LinkedIn [NYSE: LNKD] since it began being traded in May 2011.
A lot of attention has turned to Manchester United; a football club with a lot of debt and noteworthy competition on the field. It seems as if the only people willing to buy-in to this hoax are the loyal fans and utter morons. Man U shareholders won't receive any dividends or voting rights – meaning the only reason for the club to go public is to pay off its $300MM in debt. Any safe investor should avoid Man U like the plague – however, if you're looking for a speculation play, any success for the club on the field could result in tremendous gains.
What's your take on the upcoming IPOs? Will they be gainers or will they flop?
Others scheduled: Delek Logistics Partnes, LP (DKL), Audeo Onocology, Inc. (AURX), JAVELIN Mortgage Investment Corp. (JMI)