More Bad Habits that I Need to Break
O
Points)
on 8/20/12 at 11:47pm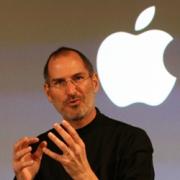 The theme repeats itself in different forms, in different venues, over and over like a broken record (when there were records available to be broken). How well does an academic background prepare someone for the rigors of the working world?
This question has been answered in many ways, over and over again, but in an article in The Harvard Business Review by John Coleman from August 2, 2012, a new treatment of this old issue is presented. (The article is called, "The Bad Habits You Learn in School.")
It can be tough to help new college graduates adjust to the real world. Joey, a 22-year-old, Ivy League graduate who joined one of my consulting teams, was a great example. He was bright, hardworking, and motivated. But he had bad habits that were hard to break. Joey would become so focused on the perfect answer to a problem, he wouldn't consider implementation. He feared failure so much that he would hide his mistakes until they grew worse. He was only interested in getting his own work right — rarely helping the rest of the team proactively. And he saw the world in terms of hierarchy: I was his "boss," and no one else's opinion really mattered.
Joey is a fictional character who was created to illustrate a point. Academics is a selfish endeavor, the writer contends. The student focuses on his own studies and his own marks and is not part of a team. I don't agree with this assessment. I remember many years ago when I entertained a fleeting interest in learning more about computer hardware. I called a trade school whose name I can't recall and was invited to attend a sample class. The material was somewhat interesting, the instructor was familiar with the subject at hand, but the students were unmotivated or lazy and not very bright. The teacher had no respect for the students, and after rolling his eyes at me when one of them failed to answer a simple, basic question that had been explained dozens of times before, I returned his eye contact and cringed. I never went back. I needed fellow students whom I respected. Good students give me energy. I never felt as if I were an island when I was in the classroom (except for that one occasion).
Students have other habits that need to be broken:
Consider first the emphasis schools have on authority. Schools are hierarchical: The teacher is the authority in the classroom. Principals or deans preside over teachers and professors. Seniors "rank" higher than juniors, and so on. In our years in the educational system, many of us become obsessed with hierarchy. We think we're leaders if we're the "boss," and if we're not the boss, we should simply do as we're told. In reality, even the most senior people in organizations can't rely solely on hierarchy, particularly given the much needed talents, experiences, and intelligence of the others who surround them. Leadership is an activity, not a position, a distinction explored deeply by Ron Heifetz in Leadership Without Easy Answers. Many great leaders like Gandhi and Nelson Mandela have led others, despite having little to no formal authority, and writers are now exploring methods for leading without formal authority. While some hierarchy may be needed, leaders who learn to lean too hard on formal authority often find themselves and their organizations frustrated, stunted, and stagnant.
I had never given this much thought before, but I believe Mr. Coleman is right. In many jobs, a promotion is thought of as an increase in stature and self-worth. Many supervisors will not dirty their hands and associate with those who have not achieved their exalted status.
And success is often driven as much (or more) by successful and rapid implementation as by developing the "correct" approach. Understanding that there's rarely one right answer can make a person more adaptive, agile, and open to the thoughts of their peers. But that understanding is rarely cultivated through textbooks and multiple choice tests.
Mr. Coleman argues that schools do not teach their students the value in failing. When I was in school, a failing grade was a complete disaster, but the writer explains that when Steve Jobs was fired by Apple, he emerged that much stronger upon his return. He credits his failure for enabling him to succeed that much more when he came back. In Steve Jobs's own words:
I didn't see it then, but it turned out that getting fired from Apple was the best thing that could have ever happened to me. The heaviness of being successful was replaced by the lightness of being a beginner again, less sure about everything. It freed me to enter into one of the most creative periods of my life.
If it's good enough for Steve Jobs, it's good enough for me.
Tags: