My Solution for the LIBOR Scandal
O
Points)
on 7/18/12 at 7:13am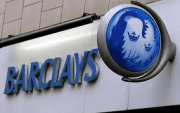 The saddest part about the LIBOR scandal is that I'm not surprised.
The New York Times published a graphic on July 10--"Behind the Libor Scandal"-- that explains exactly what happened during the past seven years and why. It explains how Libor, the London InterBank Offered Rate, is calculated. And it explains how and why Libor was manipulated.
Every work day, Barclays Bank submits figures that are supposed to represent the rates it would pay another bank to borrow money--for fifteen different time periods. This is done based on the honor system. Fifteen other banks are submitting their figures as well, also based on the honor system. Of the sixteen rates for a given time period, the highest four rates and the lowest four rates are thrown out of the mix, leaving the remaining eight rates to be averaged. This average becomes Libor for that given time frame. It goes into effect at 11:30 am, London time.
As the Times graphic clearly explains, mortgage loans, student loans, other loans, and derivatives are dependent on the Libor rate. For example,
of the mortgages in the United States that are adjustable-rate, about 45 percent of prime mortgages and 80 percent of subprime have interest rates based on the Libor.
One would think that in the interest of accuracy and fairness, everyone in the financial community would be motivated not to tamper with Libor. However, traders at Barclays were motivated enough by greed to ask that the borrowing rates that were submitted be lower than they really were--so that their positions would make more money. This was 2005-2007. In 2008, when lending became more precarious, Barclays submitted figures that were lower to give the impression that the bank was doing better than it was. There were other occasions when traders requested figures that were higher than they really were, again for the purpose of making more money on their trades.
In my opinion, this scandal is far worse than that of other scandals that have made the news in recent years. When a rogue trader presents misleading data about transactions he has made, he affects the bottom line of the company he's working for. Libor manipulation has a global, systemic impact.
The British Bankers Association (BBA) has attempted to correct the problem of manipulation in the past. For example, instead of asking the question in general terms (At what rate would a given bank be able to borrow from other banks?), the question has become more personal: At what rate would you (Barclays Bank) be able to borrow from other banks? Both questions rely upon the honor system for an honest answer.
My solution to the problem is this: Instead of asking banks what they will do, why not ask them what they've done? Those numbers may be harder to fudge.