New SEC Regs on Conflict Minerals
ST
Points)
on 8/23/12 at 9:23am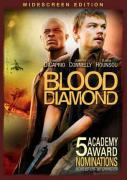 This seems like a pretty off-the-wall road for the SEC to take, but here we are. New rules have gone into effect that will force publicly traded companies doing business in or with Africa (specifically the DRC) to disclose whether they are using "conflict minerals" - gold, tin, tungsten, and tantalum mined in or around the Congo. Also, companies must disclose facilitation payments (read: bribes) made to African governments for the extraction of oil, natural gas, and other resources. Good luck getting around the Foreign Corrupt Practices Act on that one.
Ostensibly, the new regulations are there so consumers and shareholders can choose whether or not to do business with or invest in companies which indirectly fund the various warlords and other misery pimps in the region. Predictably, the companies most effected by the new regs are screaming bloody murder (no pun intended).
"We can't shoot ourselves in the foot if we want our businesses to compete in a global marketplace," said Tom Quaadman, vice president of the U.S. Chamber of Commerce's Center for Capital Markets Competitiveness.
Translation: if we don't profit from the misery of others, the Chinese certainly will.
There's something to be said for that line of reasoning, if truth be told, as long as you're willing to set aside the moral implications for a moment.
A buddy of mine is a higher-up in a major global telecommunications company, and Africa was one of his areas of responsibility. His particular company made a corporate decision to discontinue bribes of any kind, and he told me that they may as well pull out of Africa altogether. Their African business has been decimated, and the Chinese firms (who have no compunction over paying bribes) have swarmed in to fill the void.
Having seen the type of violence financed by mineral extraction firsthand (in Sierra Leone at one point during my misspent youth), I can say that I wouldn't own stock in a company that was contributing to the violence in Africa, but that's just me and I don't judge others who don't make the same determination.
But what about you guys? Do you care if a company you own stock in or do business with indirectly finances 3rd-World civil wars? Do you think these new regs will change anything? If all the money dries up, will the violence end? Does the SEC have any business requiring these disclosures?