NYTimes: Chinese Government Manipulates Economic Data: OMG REALLY??
IB
Points)
on 6/26/12 at 8:30pm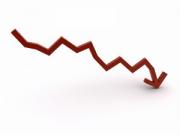 When I read this article last week in the New York Times explaining how the Chinese government manipulates its economic data, my reaction was one of surprise. However this wasn't because because it was a huge revelation to me that the Chinese government manipulates such data, I had just assumed all along that they did. Rather my surprise came from the realization that there are many who do not share my same skepticism about the government numbers.
In a country whose government is completely obsessed with controlling the flow of information by, among other methods, completely blocking websites such as YouTube and Facebook, employing an automatic filter on search engine results, and hiring a teams of people to comb through and selectively delete comments on the country's Twitter equivalents (Twitter itself is also completely blocked), does it come as any surprise that the flow of the holy grail of information, the one set of numbers that gives the Communist Party its very legitimacy, would be left to chance?
That's not to say though that these data are necessarily manipulated, or "smoothed", upward. I'm sure that as a part of the smoothing, in the better years the data were adjusted downward to provide a bit of sanity to the explosive growth that was indeed occurring. Local bureaucrats live and die by the economic data they report, so just as it is dangerous to have numbers that are too low (according to the standards set by Beijing), it is also potentially dangerous to report numbers, albeit true, that fall above Beijing's expectations- the equivalent of flying Icarus flying too close to the sun.
And then on top of that, the data are even more unreliable because there is a huge, unreported, cash economy. In many cases when a business quotes a price for goods or services, it actually quoted two prices: one price if an official receipt ("Fa Piao") is needed, and a different (lower) price for good old cash.
So then my question is, given the total mess that is the 'official' economic data, why do people continue to put faith in it? If the government says in January that growth in the year will be 9%, is there any reason to doubt that come December, the reported growth will in fact be 9%, plus or minus (usually plus) a bit? The government wants and needs complete control, as its destiny is inextricably linked to the well-being of the economy.
Perhaps I'm in the minority with my skepticism, but am I the only one that thinks the reported Chinese economic data is complete hogwash?