Obama's Spending Habits
O
Points)
on 6/16/12 at 6:30pm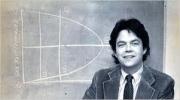 Arthur Laffer and Stephen Moore combined to write an article in the Wall Street Journal a few days ago called "Obama's Real Spending Record." They were inspired by the President's comments about his fiscal self-control in the Oval Office:
President Obama shocked us the other day when he said, "Since I've been president, federal spending has risen at the lowest pace in nearly 60 years." Having heard him champion the "multiplier effects" of deficit-financed stimulus spending, we saw him as an enthusiastic supporter of throwing other people's money at just about any problem.
Laffer and Moore lead up to their assessment of Obama by praising Bill Clinton for cutting federal spending as a percentage of GDP during his time in office while pointing out that Clinton's behavior was influenced by the Republican Congress he had to work with (especially after the '94 elections). 
His successor, George W Bush, was the least successful in this area (of our last three presidents). Our two authors seem almost embarrassed to admit this, as if Bush 43 betrayed his conservative supporters by his actions. (Come to think of it, that's exactly what he did.)
And Obama's "success," relatively speaking, is attributed to Paul Ryan and the Republican House, according to Laffer and Moore. They go on to compare Obama to Herbert Hoover, a comparison that I'm sure our current president would shy away from, if given the choice.
So this is the state of the world we live in. We will never cut spending in absolute terms. Republicans, Democrats--it doesn't matter. We don't want to. We don't try. We don't care.
People who borrow money and don't pay it back are called deadbeats. How sad...