Part 3: My Pursuit of Happyness

PE
Points)
on 6/12/12 at 9:00pm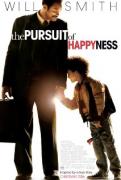 See my previous posts in this series: Part 1, Part 2
My Mission as a Contributing Author for WSO
What I am trying to do is to take WSO into the next stage. Although this is a career oriented advice column, I think it would be really useful to provide an entire package of full education and advice on how to be a gentleman. I believe this holistic approach can help build up a strong core with value system that can benefit both at professional and personal level.
I will be focusing all the blogs into two groups: inner game and outer game. Inner game focuses on how to build your value system. Outer game focuses on tactical approach on networking, social skills, and non-verbal and verbal communication.
Discussion Materials
ER Q&A
Free Modeling Course
ER Reports & Templates
Resources on Personal Development
Motivation
I will make it very clear that I am NOT:
· An adviser: To be an adviser, you end up sounding like a narcissist who keeps talking about himself without really addressing the situation that you are facing. I want to tailor my advice only to you without talking about myself.
· A life coach: To be considered a coach, I must be doing everything right; but I am not. I am just like you, I am still learning and growing every day.
· An expert: To be an expert, you must have established a track record and you do this for a living; and I don't.
· A guru: To be a guru, you must keep providing up-in-the-air advices that don't have direct application to your life. I wouldn't want to waste your time as much as I wouldn't want to waste mine.
Since I got most of the things out of the way, here is what I am really ABOUT:
· I can be your buddy in addressing issues and giving you unbiased advice.
· I want to provide ideas and best practices that you can work on.
· I will give you the motivation and a set of tools for your to reach your potential.
· I will direct you to the right person, books or reference materials that you can use to move to the next stage in life.
My goal is to help you to reach out to your potential through helping you to:
· find your passion and goal in life
· provide a set of tools to succeed in your career
· answer questions about life
· become happy with yourself
· improve your communication skills
If there were anything in particular that you would like me to discuss, please do let me know. For example, 1) how to find your dreams, 2) how to find balance between work and life, and so forth.
"I am the hero of the story. I don't need to be saved."