Part 1: My Pursuit of Happyness

PE
Points)
on 5/29/12 at 9:00pm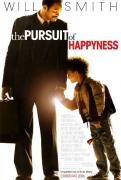 Before I announce what I am planning to do for WSO, it will help to speak briefly about my background - I am turning 27. I left home at the age of 18. I came from a middle class in a very poor nation with extreme political instability. I attended college on scholarships that covered most of my tuitions. I worked on campus, did relevant internships as well as attended school full time.
For the last nine years, I have taught to take care of myself. Previous seven years were harsh living by myself, but this period (May 2010 to May 2011) was one of the most difficult times in my life . I completed my graduate program without an offer in hand. It was in 2010, and the world seemed to have collapsed. All the firms were laying off people. Most of the major banks had taken the bailout money and international students were no longer eligible for Visa sponsorship as a part of the bailout. Since major investment banks were the one who employed the most people, I wasn't eligible to apply for a lot of positions.
Life became one giant question mark, and for me, it was extremely painful and stressful. I went through an emotional journey to rebuild my identity, get in shape and find a purpose in life. It wasn't easy but I am glad that I came out stronger at the end.
Started Out With This
My self-development journey started in May 2010. I was broke, overweight and single. The money that I had saved up was slowly running out. My credit cards reached its limits and I was $15,000 in debt. After constantly overworked and being sleep deprived, combined with eating junk foods, I gained over 45 pounds to 235 lbs. I had broke up with my girlfriend of two years and it was devastating.
I had been living in a basement studio since the beginning of my graduate program. The basement always gets flooded every time when it rains heavily. Every time when it snows outside, I have to literally dig my way out the snow. No matter how much I clean this place, I still see rats and roaches running around from time to time. In the summer, the basement becomes unbearably hot. In the winter, the place gets really cold. Since I paid a fixed rate for utility, my landlord did not allow me to turn on AC in the summer and always turned off the heaters at night in the winter to save electricity. I was broke and I can't complain since I didn't have extra money to pay for it.
My home country continued to be in a political turmoil and there was no way that I could return back home. Most importantly, my self-esteem would not let me. I could not bear the thought of walking out on myself. I told my parents to give me one year to do what I want with my life. If at the end of the one year, I were to failed, I will pack my bags and leave this country.

Although my experience wasn't as horrible as Will Smith's character, Chris Gardner in the movie "The Pursuit of Happyness", I experienced similar low point in my life and I am grateful for everyone who had helped me along the way.
At The End of The Tunnel
On April 20th 2011, at 1:00pm, I finally got a call that I have been waiting for. After applying 800+ jobs, talking to 600+ people and 35+ interviews, I was offered a Research Associate position at a Boutique. I couldn't believe that I was hearing this. That day, I took a day off from my consulting job and was walking around Union Square. I stood there silently for a few minutes without knowing how to react from the call that I just received. Then, I cried intensely. I had been holding out all the self-doubts until this point. I had heard enough of repeated criticisms without having anyone to tell me that I was on the right path. I was told continuously that "I wasn't good enough" and that "I don't have the right background". Most importantly, this was the self-validation that I was looking for: I didn't walk out on myself, I didn't give up, I didn't quit on myself.
Almost one year after May 2010, I am rightfully employed and pursuing my career. I have lost 45 lbs to a healthy weight at 190 lbs. And my dating life has been going well. I met my current girlfriend while I was still broke. As of today, I have paid off all my debts from my last year's bonus. I have been living together with my girlfriend in a one bedroom apartment at a nice neighborhood.
I finished my dating blog, which led me to write for Men's Psychology. Through my self discovery journey, I was able to use what I have learned in helping 1) two of my guy friends get married, 2) two of my other guy friends in getting their girlfriends, and 3) another two of my guy friends have become very successful in dating. I have also took my time to help others in securing internships and landing full time positions. This has also led me to spend more time on WSO to help out any Prospective Monkeys.
Next post will cover what I did to get to where I want to go and who I want to be.
My Story:
Part 1: My Pursuit of Happyness
Part 2: My Pursuit of Happyness
See my previous posts in this series:
Day 1: To Be A Better Man
Day 2: Healthy Competition Among Mature Men
Day 3: I HATE YOU
Day 4: SWAG, Do You Have It?
Day 5: Word of Advice
Day 6: 10 Important Life Lessons
Day 7: Unofficial Guide to Banking & Dating
Bonus: Previous Useful Posts
"I am the hero of the story. I don't need to be saved."