Day 6: 10 Important Life Lessons

PE
Points)
on 7/24/12 at 8:30pm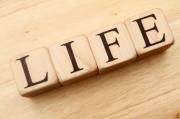 Andy note: Human is away this week, so he asked me to syndicate this helpful post from his blog thesummereffects.wordpress.com
My name is Summer. I am the eldest son in a family of five with one sister and then one brother. I came from a traditional big extended family (300+) in a beautiful Southeast Asian country known as Burma (Myanmar). As a fourth generation Chinese in Burma, I have always been very interested in being an entrepreneur building successful business at a young age. My parents have managed several successful businesses and it has greatly influenced on what I wanted as a career: independence, creativity, entrepreneurship and most importantly taking risks in life.
My father is the eldest son in his family and being his eldest son, I always know that I am being put on spotlight. While growing up, everyone in the family expect a lot from me. I can always feel it even if I tried to ignore it. Nevertheless, I used that pressure as motivation to push myself harder in life.
There were several important milestones in my life that have had huge impacts on me:
1. Getting into the Top High School – persistence always pay dividends.
I got into the best high school in the country. It was a private international school that followed US Education system and everything was taught in English. Having been in public school system (where the classes were taught in Burmese, the official language of Myanmar, and English was only taken as an elective), I had to overcome a huge language barrier and a steep learning curve. I eventually succeeded there. It wasn't my intelligence but my persistence – I put in longer hours than most of my classmates.
2. Moving to US for College – stepping outside your comfort zone is sometimes, the only way to improve in life. The main challenge has been working hard to be successful while living by myself. Imagine you have lived in your native country for your entire life. Then you have to move somewhere, without your parents, living alone, a place where it snows 9 months in a year, and settling into a new environment. I have to quickly learn to adapt myself and take care of myself. It might sounds easier said than done. I grew a lot during the first two years.
3. Founding my first own Club – "a leader proactively determines where he wants to be and who he wants and needs to be; creates, communicates, and executes a plan to achieve a vision and goals that authentically supports his values." The school has $30,000 fund, which Citigroup donated to the business school. The students wanted a real world experience in investing. I wanted to take a leadership role. I co-founded a club with several like-minded students. The most important thing was creating a corporate structure that rewards and enriches the members. People are motivated by their self-interests. Our business club was the most popular one on campus and today, that $30,000 grew close to $100,000. I am no longer with the club but what we created will remain a legacy and that's something, which matters to me. I want to make a lasting impact. I want to create system that works timelessly.
4. Dating my First Girlfriend – every relationship is built upon two important foundations: honesty and loyalty. I learned a lot in my five years long relationship. The most important thing was assuming the best in everyone and keeping faith when time get tough. I wouldn't have such a wonderful relationship without that. My first relationship has a strong impact on my view in relationship. I still keep reminding myself of the importance of those two qualities: honesty and loyalty. She got married a few years ago and we have kept in touch.
5. Getting My First Job at UBS – your job is to make your boss "look good". I was hired at a bulge bracket wealth management group because the manager found me personable, driven and passionate. It wasn't anything on the resume. I learned that how you present yourself is always more important than what is on the paper.
I also learned the importance of "net worth" (assets – liabilities). The clients with the largest net worth aren't always the big shots: doctors, lawyers or bankers. They are modest people who worked hard, saved a lot and lived within their means. They usually have stable marriage, happy families and modest living standards. And they are usually very happy.
6. Quitting a Job for the first time – "wake up every morning and think of it as the last day in your life. Ask yourself, would you be doing what you are about to do today, if it were the last day of your life? If you get the answer "no" consecutively for a few weeks, then "quit and move on"." (Steve Job, Apple) Without having another job lined up, I quit that job. I had this fear and uncertainty that came on top of me. What if I can't find another job? What if this is the best thing I can get right now? Will I be good enough? Will I regret the decision I made today? In the end, I listened to my heart and quit that job. I am at a better place today right now because I took the courage to make that decision that day. I got a better paid job that also provided more career advancements, two months after quitting that job.
7. Getting to NYSSA Equity Research Team – you allow people to reject you when you reject yourself first. Over 300 people applied for 4 spots in the team. Most people have better resumes, higher GPA and more working experience than me. But I gave my best. I did more preparation than anyone else. And I clearly demonstrated that I really wanted to be there. I got on the team and was also the Team Captain for the group. My chances of being there? Less than 1%. I learned that as soon as you set on achieving something worth fighting for, don't let the stats fool you into quitting. By the way, our report also came in top 5, against competitive schools like NYU, Columbia and Cornell. A little faith in yourself goes a long way.
8. Taking My First Class with a "Pick Up Artist" – focus on human dynamic, learn to have fun and never oversell yourself; confidence comes from within. Don't try too hard. Make people earn your attention, energy and time. Trying too hard implies that you are needy, clingy and desperate. And it shows. You are out there to make new friends. And you always have a choice. Even if a girl liked you, you have "a choice" to accept or not. Most importantly, there is no such thing as "the one". At least I don't believe in that. Most relationship are built on similar core values, and a lot of hardworks and compromises. Don't get stuck on one girl. There are many great girls that "work for you". Focus on what makes you happy and not on "one particular person". It's cheesy but "there are many fish in the sea". I am happily in a relationship after meeting over close to 60 women. I focused on what makes me happy and which girl is the best fit "for me". And that piece of advice paid off a lot.
9. Losing 45 Pounds – delay instant gratification, focus on the big picture and never give up. There are a lot of times that I wanted to give up. There are a lot of times that I lost faith in myself. I had self-doubts and fears. Most importantly, I have to fight my temptations to stay away my goals. Then I realized that "fears are those frightful things when you take your eyes off from your goals". You always need to know what you are doing, and why you are doing something. That will give you the courage; motivation and persistence that you need to succeed in any things in life. I am more long-term focused, persistent and dedicated through this life changing experience.
10. Forming my own NYC inner circle with great guy friends – what can I do for you? Focus on how you can enrich the lives of those around you. Be straightforward with people. Tell everyone the same thing. Real friendship cannot be built upon lies, distrusts and manipulation. You are not being at your best, when you talk badly about your friends behind them, when you are just using them, or when you are not being honest with them. Especially with same-sex friends, you have to treat them like your brothers. You have to think for them and have their best interests in everything you do. People can tell when you are being real with them. And when you give them enough time, and always assume the best in them, they will return the favor eventually. But it always starts with trusting people, opening up to them and giving first. And the most important thing is "quality is more important than quantity in making friends." Sometimes we forget about that and try to please everyone and not focus on building meaningful bonds and establishing great relationships.
My Story:
Part 1: My Pursuit of Happyness
Part 2: My Pursuit of Happyness
See my previous posts in this series:
Day 1: To Be A Better Man
Day 2: Healthy Competition Among Mature Men
Day 3: I HATE YOU
Day 4: SWAG, Do You Have It?
Day 5: Word of Advice
Day 6: 10 Important Life Lessons
Day 7: Unofficial Guide to Banking & Dating
Bonus: Previous Useful Posts
Tags: