Day 7: Unofficial Guide to Banking & Dating

PE
Points)
on 7/26/12 at 10:30pm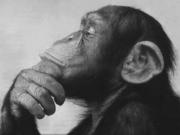 I am taking a break from my regular motivational posts and going to share a quick guide on "Job Search". This is a presentation that I put together for the panel, "Breaking The Bamboo Ceiling" sponsored by Chinese Link at Columbia University.
On a side note, check out this talk by David DeAngelo. You will find there is more similarity between being successful in career and being successful with women.
Question: So my fellow Monkeys, what are your thoughts on correlation between dating and career. Any feedbacks, suggestions and comments?
My Story:
Part 1: My Pursuit of Happyness
Part 2: My Pursuit of Happyness
See my previous posts in this series:
Day 1: To Be A Better Man
Day 2: Healthy Competition Among Mature Men
Day 3: I HATE YOU
Day 4: SWAG, Do You Have It?
Day 5: Word of Advice
Day 6: 10 Important Life Lessons
Day 7: Unofficial Guide to Banking & Dating
Bonus: Previous Useful Posts
"I am the hero of the story. I don't need to be saved."