Retail Hates The Middle Class

Points)
on 4/19/12 at 10:01pm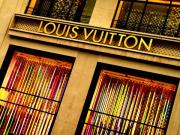 What will retail look like in 2020?
According to NYU Stern in a joint project with IBM, the retail landscape is on course to change dramatically. Following the paper's train of thought, drastic change is nothing new for the retail industry. From the early department stores wars to Walmart's discount kingdom, the retail industry will undoubtedly mold to fit the explosion of Internet transactions.
Though, what stood out to me in the whole report was the hourglass effect, a term that was originally coined by Bain & Company to describe the 2011 shopping holiday season.
As consumers have adjusted their spending and buying behavior over the past few years to respond to having less disposable income and shrinking balance sheets, we have seen luxury retailers do well as have value-priced retailers.
At the same time, those positioned to serve the middle market have seen their share shrink. This trend will continue into 2020, resulting in a further squeezing of the middle market, particularly in the US but also in other mature markets.
I did write an article, called Income Disparity ETF, on how rising inequality would make hay for firms like Dollar tree, Dollar general, LVMH, Burberry, Tiffany's, etc. Unfortunately, all you monkeys dismissed the idea of creating an ETF that would index high and low end storefronts. Maybe it is time to refine the idea and revisit the trade?
Regardless, it seems that us rich folks might not have to wait until 2020 to enjoy shopping malls all to ourselves. From 2007 to 2011, luxury retail grew a booming 33.9%, and in a time where almost every other segment was pulling back, dollar stores also grew 43.1%.
Basically, is my city lush with inequality, or is valet parking and Bordeaux wine kiosks common at all malls?
Tags: