Valuation Series - Part One - Asset Approach

CF
Points)
on 7/1/12 at 8:00am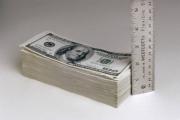 In this five part series, I will be running through various methods used to value companies. The first part of the series is about the asset approach.
The asset approach is the simplest way to derive a value of a company of the three discussed in the series. The general concept behind the asset approach is to determine the fair market value of the assets and liabilities. The difference between the two will be the fair market value of equity. Because this method does not allocate any value to the ongoing and future business, it is often known as the liquidation value.
Most would assume using this approach could be finished within minutes. However, to be thorough, it is necessary to delve deeper to determine the value of assets. Cash is cash. Book value of cash should always equal the fair market value of cash. The fair market values of assets such as accounts receivable or inventory often do not equal their book value though. For accounts receivable, the likelihood of repayment needs to be investigated, and a discount may be necessary. Similarly, notes receivable should be treated based on the probability of collection. In addition, the liquidation value of inventory is often lower than the book value. Whether it be the advancement of technology, or the end of a trend, some inventory loses value quickly.
The net book value of fixed assets (gross fixed assets minus accumulated depreciation) may also need to be adjusted. The purpose of depreciation on a balance sheet is to help show fixed assets at a market value. Often, depreciation methods either overestimate or underestimate the value. Speaking with management and a little research will be necessary to determine if the equipment is valued correctly. Depending on the type of company, there are even specialists who value equipment for financial reporting and tax purposes.
Any remaining asset values should be determined with management. It is typical for small accounts to set fair market value equal to book value.
For the liabilities, we typically associate book values with their fair market values. If debt holders were not paid in full, we would not expect any equity value. This is not always true, but generally speaking, a safe bet.
The value left between the difference of the assets and liabilities represents the fair market value of the equity. Again, this value only represents a liquidation value. The value conclusion for the asset approach will most often represent a floor value for the company. If in the rare instance, the asset approach represents the highest value of the three approaches, it is safe to assume the company is worth more dead than alive. Liquidation should proceed.
Attached is a generic model using the asset approach. I do not have a background in investment banking, so these methods may vary slightly, but generally should be similar. The next four parts of this series will be regarding the market and income approaches. Please read!