Well...That's Not Shitty At All.

VC
Points)
on 8/24/12 at 12:30pm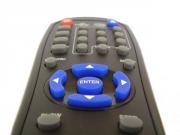 The past 60 years harbored the invention and mass production of the three most valued and loved products by men: The remote control, the microwave, and the birth-control pill. There were also lesser useful inventions like the Jet airliners, industrial robots, and communication satellites. Most importantly, however, the computer mouse was invented so we can all make fun of today's consultants. (We have Douglas Englebart to thank for that.)
As always, the census bureau, taking the role of the party pooper, posted some information about the Annual Change in Mean Family Income from 1950 to 2010, by quintile and the top five percent. There is no mention of the one percent in order to protect their delicate souls and swollen wallets.
Here is the graph, take a look at it, go ahead; it doesn't bite but I can't promise you anything less than an instant stroke.

http://cdn.theatlantic.com/static/mt/assets/business/Pew_History_Middle_Class_Families_Income_History.PNG
Things were going swell for the commoners in the 50's and 60's but come the 70's when Nixon dictated we were to be a Keynesian economy, everyone suffered. Even the mustard puke colored five percenters. To make matters worse, the man who has caused me several panic attacks in my sleep, otherwise known as Ronald Reagan, relied heavily on voodoo and was completely sure that his 1981 endearing speech would take the already clusterfuck deep economy to prosperity. He was right. He was indeed very right that the richer you had been, the richer you would become. If you were poor, bitch you done!
Although I am compelled to write hateful and vengeful and profanity laden essays about America's dumbest Texan, G.W.Bush, I will refrain, because I vowed to remain silent until I get my chance of meeting him in person and show him what my six inch heels feel like in his eye sockets. America's glitter studded mythical creature and unintelligent alien extraordinaire, Bush, had a plan. The plan was to dig a hole in the ground, stuff the economy in it, cover the hole back, pee on it, poop on it, then get a dinosaur to stomp on it until it is seven layers deep. I have to give him props. It totally worked.
Fortunately, I haven't lived long enough to have grounds for comparison. I, along with my entire generation of new(ish) work force just know the suffering, we don't know the prosperity of the 50's and 60's, thus, we might be detached from the state of our economy.
The only solution to our suffering is to become the one percent. Or just be Buddhists and abandon life's pleasures and desires for material possessions. Or rob a bank and seek refuge with a Nigerian prince. Or print money.
P.S: Someone needs to tell the Bureau those 5 shades of green and the shade of second day leftover curry is NOT ok.
P.S.S: The Atlantic has written a piece about this here
I may not be on the Jedi Council, but I sure am great with the Force.