What's Behind the Logo?

AM
Points)
on 5/24/12 at 8:30pm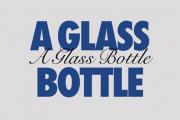 Ever wondered what is behind your favorite logo? Wonder no more. Here are the iconic logos and some brief explanations behind why they came to be. A few samples:
It is incredible to me how important branding is to companies and how much logos can be worth. A good case is Ford putting up its iconic blue oval as collateral until it got it's investment grade rating back. Obviously, an iconic logo with a following is worth it's weight in gold.. maybe literally in today's world.
Iconic brands are so ubiquitous that we don't even need to see the company's name to know what the brand is, only the shape and colors of the logo.