Why GS Social Impact Bonds May Gain Popularity

CF
Points)
on 8/4/12 at 4:30pm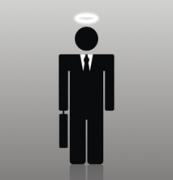 In an attempt to resuscitate a positive image, Goldman Sachs have apparently invested about $9.6 million in jails, according to an article by DealBook. The money that GS has 'invested' goes to programs that are supposed to prevent kids from recommitting crimes. These programs counsel about 3400 adolescent males a year, which about 50% tend to re-offend. These bonds are called, "social impact bonds", and has already been introduced in Britain and tested in Australia:
The Goldman money will be used to pay MDRC, a social services provider, to design and oversee the program. If the program reduces recidivism by 10 percent, Goldman would be repaid the full $9.6 million; if recidivism drops more, Goldman could make as much as $2.1 million in profit; if recidivism does not drop by at least 10 percent, Goldman would lose as much as $2.4 million.
Clearly it's a PR campaign in light of all the scandals that's been surfacing across the industry. In my opinion, social impact bonds are ingenious. It would be difficult to accuse GS for wasting shareholder's capital if there's some profit to be made, and no one can accuse GS for exploiting this program if the profit is trivial relative to the billions of dollars they make every year. And who's to condemn others to make a profit by doing good. Businesses do it all the time by investing in clean tech. and other socially responsible and profitable businesses. In addition, if this program does turn out to be successful, it may also inspire other governments and private businesses to amend other societal issues for goodwill. It's a win-win situation. But that won't stop some from criticizing, as Mark Rosenman, a professor emeritus at Union Institute and University in Cincinnati has said:
...a situation where we are encouraging investment in order to generate private profit as a substitute for government responsibility, we're making a big mistake."
Perhaps there's some truth to that, but I'll leave that for you to judge. Regardless, these social impact bonds are quite creative and I hope they do work out.
What do you think? Do you like the idea? Do you think these social impact bonds will provide some goodwill, or will haters gonna hate? Do you think this arrangement will catch on?