Would you be on the other side of these trades: MSFT & SBUX?

CO
Points)
on 7/24/12 at 1:38pm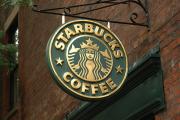 In today's volatile market, being long and neutral in your portfolio can deliver returns in uncertain markets. Today, I will present two options strategies, one conservative and one speculative, and then ask WSO if you would be on the other side of these trades.
I will propose a covered call on Microsoft (MSFT) and a bull call spread on Starbucks (SBUX).
Microsoft
On the conservative end, covered calls are used to place a neutral bet on a stock by buying an underlying stock and then selling an out-of-the-money (OTM) call option. This strategy can be used to lock in gains or enhance returns in a flat market.
Microsoft reported Q2 earnings last week which were roughly in-line (outside of extraordinary events). The earnings were mostly a non-story as traditional businesses (Windows, server & enterprise, Bing, Xbox) have been performing as expected. Investors are unlikely to move the stock greatly due to the anticipation of Windows 8 which will be released in October. The options market has been pricing in a lower trading band for the stock as implied volatility has been subdued below historical volatility and the greatest volumes have been more concentrated after earnings.
You can buy MSFT stock and then recycle AUG, SEP, and OCT short call options each month that are 8-10% out of the money. You would be able to collect MSFT's dividend in August and be paid to wait for the next two and a half months before Windows 8 is launched. Potential profit is in the neighborhood of 25% with little downside risk if your position is fully hedged.
On the speculative side, we can use multiple call options (long and short) to make a debit spread that will be profitable if a stock preforms well while hedging losses. For example if a stock is trading at 10, we can buy a $12 strike call and sell a $20 strike call. We will make money if the underlying trades above $12 + premium paid. However, gains are limited because we sold a $20 call. If the stock does not increase in value, we will make money from the $20 call option that we sold short.
Starbucks (SBUX) reports earnings later this week and while analyst expectations are pretty high, investor sentiment has significantly deteriorated recently due to macro headwinds. The stock is down 20% from is 52 week high and is down 10% in the last month ahead of earnings.
The fundamental case for SBUX is that it is a growth machine internationally and domestically. Internationally, its stores are located in over 50 countries where it achieves higher margins -but a majority (2/3) of its stores are located in the US. SBUX is aggressively expanding in China where it is tripling its store count. Domestically, the company is leveraging a very popular mobile app platform to drive sales as customers receive incentives and deals to buy drinks. SBUX has also started a very popular "gold card" program which has helped expand a group of hard-core regular SBUX drinkers.
The stock has sold off for two primary reasons: China and European macro concerns. We have already seen other similar companies such as Yum report in-line China expectations. Furthermore, SBUX is very highly regarded in China and is a strong play on the rising wage trends there. On the European concern front, if you take a look at SBUX locations by country (Link), you would actually see that its stores are not concentrated in the PIGS countries and are strongly positioned in Germany and France. There are by far more Starbucks located in developing countries compared to Europe.
Currency risk is a major issue and could damper international results. However, I believe that SBUX's domestic same store sales growth should surprise to the upside and mitigate loss from currency factors. Ultimately, I think investors got a little too nervous and over sold the stock before earnings.
SBUX is currently trading around $50. To establish a call spread, we can buy the AUG $52.5 call and selling the AUG $57.5 call. The trade should cost about $0.50 to make (the net of the premiums sold and bought). The optimal profit scenario would be if the company reports strong earnings and pushes the stock to $57 because you would be able to keep your call premium and also make money from your long call. This trade has potential upside of around 100% and potential downside of around 50% (it depends on your execution prices and commissions).
DISCLOSURE: I am currently long SBUX