Can't work summer - options?
ER
Points)
on 1/16/12 at 2:39pm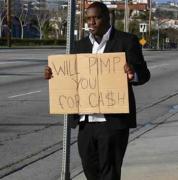 Hello all,
I'm a graduating senior without a finance offer. I'm retaking classes in June to raise my undergrad GPA before I get my degree, and will attend grad school in the Fall. I'm doing an MA in Economics to A) give myself another round of recruiting and B) have a respectable transcript.
What relevant work options do I have available for the summer? Assuming I'll be in NYC from July, what are viable alternatives to finding an internship (for the very likely situation that I remain unemployed)?
Thanks
"The day is perfect, and I hate it for being so." - M. Aspic