Going Green: Tesla Motors & Ecotality

IB
Points)
on 5/17/11 at 6:16pm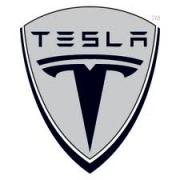 Hello Fellow Monkeys,
As everyone continues to follow the price of oil and future oil exploration, I am curious to see what you guys have to say about two "green" companies: Tesla Motors and Ecotality. Would you consider these two companies to be a wise "long-term" investment for the future.
Most recently MS analysts came out with a very optimistic report regarding Tesla Motors
and the future of the EV market.
Tesla Motors manufactures fully electric (EV) vehicles. Ecotality manufactures electric charging infrastructures.
Opinions?