London PE Recruiting - Bias against Americans?
CO
Points)
on 7/31/12 at 12:42pm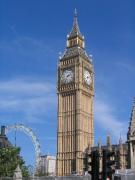 I'm looking to recruit with a few PE firms next year, some of which will most likely be in London. I was wondering if you guys knew if there were any bias against Americans when recruiting for European PE firms... I know that this may sound like a stupid question, but it is a question that I always had at the back of my mind.