Models & Bottles or Shmoozing & Boozing?
ST
Points)
on 12/5/08 at 4:16pm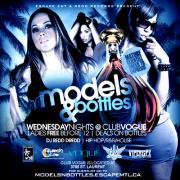 It seems a hedgie party on Wednesday night was better attended than expected, but it was a little more like college seniors humping the legs of junior HR personnel than masters of the universe flaunting their wealth:
http://www.breitbart.com/article.php?id=081205171141.lpe7jc8e&show_article=1
Anyone attend this distinguished soiree? I'd love to hear whether it really was as grim as this article claims. Incidentally, I was partying at the Nikki Beach in South Beach a couple years ago when this Eurotrash broad strolled by in a completely see-through outfit. Almost made the $7 Bud Lights worth it.