Negotiate for higher salary after two years (Associate / PE)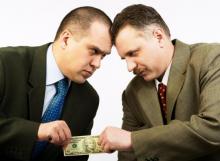 Here's the deal, looking for advice on how the negotiate for a higher salary this week:
- Worked for two years at 2bn PE fund, previously two years in M&A
- Won't get promoted to VP until January 2014 and no salary increase between levels
- Accepted low-ish offer in the first place, didn't know better, know now that previous associates made 15% - 20% more, there is no carry until VP level
- Struggled in the beginning as youngest associate ever, was hired for post-MBA level without enough experience
- I'm performing at the right level now, have completed two deals this year (sourced one of them)
I'm scheduled to speak to the relevant person this week (he doesn't know why), how should I set the tone?
The WSO Advantage - Private Equity
These 6 FREE Financial Modeling Lessons
Can Help You Land Your $100k+ Dream Job
Our Fun Excel Training and Challenge Contest
DCF Modeling, Tons of Free Templates & Video Tutorials
Valuation Lesson on Trading Comps
Cash Flow Modeling and more!
I would normally sell this for at least $200, but we're offering it for free as a sweet bribe to join our community of 350,000+ members. See you on the inside!
Lazy? Join us and get the 6 free lessons with 1 click below!
6 Free Financial Modeling Lessons...and More.
Enter e-mail to get our Modeling Tutorials (Worth $200+)
Upcoming Events
Oct 14 2015 - 8:00am

to

Oct 15 2015 - 8:00am

Oct 14 2015 -

6:00pm

to

7:00pm

Oct 15 2015 (All day)

to

Oct 16 2015 (All day)

Oct 15 2015 - 8:00am

to

Oct 16 2015 - 8:00am

Oct 19 2015 -

8:00pm

to

9:00pm
Poll
Long term, which career path interests you the most?
Accounting
0%
Asset Management
7%
Commercial Banking
1%
Consulting
5%
Corporate Finance / Strategy / Development
8%
Entrepreneurship
7%
Equity Research
4%
Fintech
2%
Hedge Fund
21%
Investment Banking
9%
Investment Advisor / PWM
1%
Private Equity
17%
Prop Trading
1%
Real Estate
5%
Sales & Trading
3%
Venture Capital
5%
Other Finance Role (academia, non-profit, government, legal, etc)
1%
Other - Non Finance
2%
Total votes: 521