Not Getting the FT Offer -- Beyond the Job Search

IB
Points)
on 8/7/12 at 11:27pm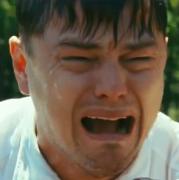 So you didn't get a FT offer after slaving away for 10 weeks as a SA. There's been plenty of discussion on WSO before about how to rebound for FT, from where to look and how to spin your story, but I want to pause a moment on the self-improvement side of things, beyond just career path.
Disclaimer: I have not been in this position, so any assumptions about sentiment post-lack-of-FT-offer are based on observations. I am drawing examples of "bad intern behavior" from both other IB analysts' experiences with their interns and my own experience with interns this summer. This also should not be applied to those who are at a bank where qualified SA's are not being hired because of expense control; this is strictly talking about SA's who had slots available to them but still didn't get the offer.
On an emotional level, not getting the offer can be awkward at best and deeply embarrassing at worst. Maybe you expected it and didn't even want an offer, but there are plenty of people who really like the firms they were working with and the jobs they were doing, and are shocked and saddened when the firm and their colleagues clearly don't feel the same way. To those people, I want to give advice first on what questions to ask and who to ask them to and how to improve your character and skills, not just so that you can get a job offer, but so that you actually perform at the desired level the next time around.
During your offer conversation, HR might give you a few reasons why you didn't get it, which hopefully will be helpful, but oftentimes are not. After not getting the offer, you might be tempted to ask whomever was your "buddy" at work what you think you did wrong. Feel free to, but I would probably take whatever they say with a grain of salt, unless they are one of the brutally-honest-even-to-friends types. Instead, who has been hounding you the whole internship? Who gave you the most red marks on your work? Who gave you the cold, hard truth when you fucked up? Go to them and ask them. It will undoubtedly be an extraordinarily painful experience, depending on how much you screwed up. If they've been the ones who have had to go back and redo all of your work the whole summer, there is a good chance they'll unleash the pent up venom your way when you ask them. But, you're more likely to hear the closest to a real answer to your question of why you didn't get the offer. You can either meet them in person by paying for their coffee, or email them after the internship is done and hope they are kind enough to continue to give you their time.
The results of this generally can be bucketed into three things: technical skills, personality fit, and work ethic. If you're completely whiffing on one of those, getting an offer is probably very difficult, but not out of reach. Whiffing on two or three...well, that's your problem right there. I want to briefly address how you should handle each of these, again from a self-improvement perspective.
First, technical skills. There is absolutely leeway given to interns at the beginning for not knowing alt+est, how to crank out a model/presentation, or knowing all of the nuances of financial statements and how they flow together. However, as time goes on, you are expected to improve--and fast. You will keep making mistakes, but the goal is to have these mistakes become increasingly sophisticated in nature. For example, from "none of the boxes align on this slide" to "your assumption for the tapering of revenues by year 5 in the projections needs to be better supported." You should know most Excel and PPT shortcuts, make very, very few formatting mistakes, and understand the three statements. And yes, the shortcuts do actually matter. If you are still clicking away all the time, we will judge you and we will be annoyed at how long it takes you. As fellow monkeys know, they are very simple to learn, and the fact that you have not taken the time to do learn them speaks volumes. Further, we have taken the time to show you these tricks and answer your (often pretty stupid) questions...if you are still asking the same ones, that makes us think you aren't paying attention, and we feel like we are wasting our time by helping you.
How to improve this? Practice Excel through the year. Do your homework in Excel, create a semester budget, take extra time when creating presentations for class to make them perfectly formatted...all with your mouse unplugged. I also recommend buying something like the BIWS guides, so you can practice learning or re-learning Excel and PPT during your down time. If you haven't yet taken an accounting course, do so, or at the very least quiz yourself (like through the BIWS program) to stay fresh on the ideas. When you have a question, for example for a TA or Professor, get in the habit of creating a master "sheet' of your questions and the answers they gave to them that you can reference if you don't remember the answer in the future. If you are lucky enough to have rebounded and found a FT offer elsewhere, then you will be prepared to impress your colleagues when you start the next summer.
Second, personality fit. Maybe during the interviews it seemed like the firm would be the perfect fit for you, but once you started, it was clear that they weren't "your people." That happens, and it isn't your fault. What is your fault, however, is that you let it show. To not get an offer because of this means that people disliked working with you and being around you enough that no amount of technical proficiency or work ethic could make up for it, which means you must have come off pretty badly. Did you groan about how tired you were? Not make small talk during downtime? Never went with anyone to get coffee? These little things, in aggregate, matter a lot...when you work around people upwards of 80 hours a week, at the very least making the effort to get along goes a long way. People notice when you don't do this, and they stop bothering to include you, which makes the issue even worse.
How to improve this? Well, if you're an unlikable person, it's going to take more than your senior year to become likable. But, you can at least practice being relatively personable by going to new clubs or events on campus and trying to meet new people. Make conversation, pay attention to times when they seem animated and interested and when their eyes start to glaze over, or god forbid they even seem upset or offended. Maybe you end up talking about your rock collection too much, and you never noticed before. Or maybe you just give a feeble "yeah" to everything they say. Practice different styles of interaction and keep trying until you are able to have lively, interesting conversations with nearly complete strangers. And, if you're working in a group project, suggest getting dinner or coffee before or after working so you can build team rapport and get used to the idea of socializing with those you work with. If you're someone who comes across as aloof, or like you know everything, purposefully interact with people (for example, physics majors), who can blow you out of the water in their knowledge or skill in something. Enter every conversation assuming that the other person is smarter or better than you in at least one way (I fundamentally believe this is true, for the record, and it's amazing how many people don't), and eventually your smugness will hopefully cool down.
Finally, work ethic. From week one, if you're telling FT analysts that you are "too swamped" to do something for them, you're probably written off already. You should never say you are too busy. You should always instead say, "I have a deliverable for ABC MD by end of business. I would be happy to tackle your project once I am done with that. Do you want to meet up around 6p?" You have 10 weeks to impress people, and if you are not willing to sacrifice sleep to make a good impression, you aren't going to get the offer. If you tell an analyst, when they ask if your work for them is done, "I am going to do it in the morning; some friends wanted to meet me tonight," I don't care that you haven't seen them in a week and it's Friday night...you're getting the work done or you're not getting an offer. It's not personal, it's the fact that it reflects poorly on both of us if this isn't sent to XYZ MD by tonight, and I can't bitch to them that it's the stupid intern's fault. And, by the way, I haven't seen my friends in a very long time too, and don't have a break before school starts again to do so, so please don't whine about it. Another thing to watch for, for all SA's with connections...if you are out grabbing lunch with your MD-buddy every week, delaying deliverables to do so, your analysts won't like you, period. Don't do it. Tell the MD to catch up over the weekend or sometime when you don't have an urgent project.
How to improve this? This one is tricky; if you aren't willingly sacrificing your time already, FT banking probably isn't right for you. This isn't saying that you are not good enough for banking, it's simply the reality that for two years as an analyst, your life is your work. You will likely loose friends, you will definitely not get enough sleep, and there's a good chance you will become less interesting because it is very difficult to have outside hobbies when working 100 hours per week (not including mastering sleeping on the subway in the morning as a hobby). However, maybe you just didn't get the picture and still really want to work in banking...in that case, you need to start practicing pushing yourself to your limits more. Are you busy with academics? Then take on hobbies, sports, or leaderships in clubs to push yourself harder. Getting A-'s but not A's? Then try going the extra mile to get the A. As another disclaimer, I personally was pretty unmotivated academically but am incredibly motivated at work, so it doesn't always translate. This is why I have a doom-sayer mentality towards work ethic being the cause of not getting the offer. In many ways, it's something you either have or you don't, and you need to find a job that makes you want to push yourself and do the best job possible.
Finally, please don't feel like not getting an offer means you will never be successful. It's a short-term roadblock, and I'm simply trying to provide some advice so you can try to turn lemons into lemonade, i.e. not get a FT offer >> ??? >> profit
I hope this is helpful not only to SA's who didn't get FT offers but also future SA's who want to figure out how to avoid this fate beforehand. I hope other analysts and associates will chime in with their thoughts on this, and I'm happy to answer any questions, too. Again, though, this is not a thread about how to get a FT offer elsewhere (see two threads below on this topic for the lazy). This is about improving yourself and your abilities...pulling yourself up by the bootstraps, if you will.
http://www.wallstreetoasis.com/forums/didnt-get-offer-how-to-spin-it-0
http://www.wallstreetoasis.com/forums/i-didnt-get-an-offer-so-now-what