RE bridge loan exit ops?
Points)
on 7/18/12 at 3:10pm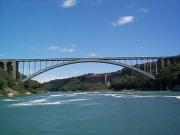 Not much to add here. Just, curious what exit opps would look like from a RE finance shop specializing in short term bridge loans would look like. I'd imagine fairly thorough property level analysis is needed considering said properties are taken over if a loan goes bad. Also seems like great exposure to transactional/ capital/ underwriting/ valuation experience. For these reasons, I feel like acquisitions would be a relatively fluid exit op? Perhaps also RE capital markets? Perhaps I'm completely wrong (leaning towards this)? Please advise.
*If you couldn't tell by now, this is regarding RE bridge loans, not VC or CF
GBS