Taxes Issue in a DCF
Points)
on 8/16/12 at 1:00am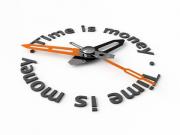 I am looking at a company that generated losses for past few years, mainly due to extremely high interest expense and deteriorating macroeconomic forces. Even though it is generating a net loss overall, it still pays cash taxes in certain jurisdictions and abroad.
When I'm looking at a valuation from the DCF perspective, how would you go about modeling taxes in the current period into the future? Company has explicitly said that they will pay $xmm in taxes in the next few years (which is way below the marginal tax rate due to the nol's it has accumulated over the years), however, when looking at the terminal value into perpetuity, I would assume that these guys would eventually get to margina tax bracket of 38%, as NOL's would run out and it would start generating a positive net income.
How would you go about the taxes situation in this case? Any insight would be very helpful. From my perspective it sounds like I would need to look at this from a "restructuring" view, but haven't had any experience in that. Thoughts?