Trillium Buys Out Schonfeld's Position

EN
Points)
on 4/25/12 at 2:00pm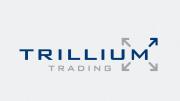 Since I've been asked about this by more than a few people (both this event happening and how the relationship 'worked' before hand), I figured I'd post this up to answer any questions people may have had...
One of the bigger advantages of this buyout is that we are no longer mated to Schonfeld in any way shape or form. With the previous relationship, I think Trillium wanted to go ahead and develop newer tech that wouldnt interface so well with Schonfelds back-end software so they werent able to go able employ it but this opens up a lot more development opportunities.
One of the biggest advantages at Trillium is that the tech team is VERYVERYVERY responsive with the tech developments -- if you have a great idea that will benefit a lot of the traders and be useful it can be implemented in a month's time or much quicker depending on the complexity of it and how useful it will be. And as much people know, tech and trading platforms are very vital to trading.
Before I get bombarded with questions, hiring is largely done for this year but will start up again in October for the class of '13 :P Bombard away.
From: http://www.marketwatch.com/story/trillium-ownership-changes-2012-04-17
Trillium Ownership Changes
NEW YORK, Apr 17, 2012 (BUSINESS WIRE) -- Trillium Trading, LLC, a proprietary equity trading firm based in Manhattan, announced that it is solely owned by Trillium Holdings, LLC after buying out Schonfeld Group Holdings' position in the company as of April 13, 2012.
"The shift in ownership will result in great prospects for the company," Trillium's CEO Barry Schwarz remarked. "Trillium looks forward to further developing and reinvesting in our technology and infrastructure to support our traders." There will be no day-to-day or operational changes as a result of the ownership change.
Trillium Trading, LLC is a proprietary trading firm that focuses on short term equity trading. The Trillium team includes traders, quantitative analysts, portfolio management, programmers and system support personnel. Located in the heart of midtown Manhattan, with offices in New Jersey and Florida, Trillium has thrived in a variety of financial and market conditions. Trillium employs some of the leading equity traders and technology experts in the industry.