UPDATE...Latest McDonald's Beat Down

PE
Points)
on 9/14/11 at 12:13am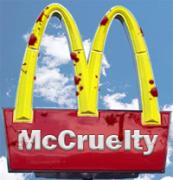 Just ran across this update regarding the McDonald's fight that Eddie posted in his blog a few months back.
http://baltimore.cbslocal.com/2011/09/13/woman-sentenced-to-5-years-in-rosedale-transgender-attack/
I'm not sure if the sentences was steep enough or not. I would also be curious to know how much time she will actually spend behind bars and not paroled and out on the street.
Thoughts?
Regards
"The trouble with our liberal friends is not that they're ignorant, it's just that they know so much that isn't so." - Ronald Reagan