US doomed?
Points)
on 5/26/12 at 1:00pm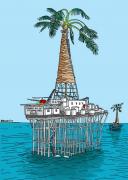 I would expect the media to be all over this new treaty, but it is not.
Is this the end of the US world supremacy as we know it?
I don't believe that China will take over however I think that Russia will make a comeback as a world power pretty soon.