What happens after an LBO?

ST
Points)
on 7/19/12 at 1:00am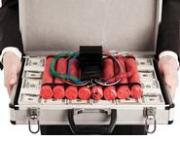 After you do an LBO, does the PE firm have complete control over the acquired company's operations? Does the PE firm perhaps insert one of their own guys into the company's management to help run it? or does the acquired company continue to do their own thing, without intervention?
I've checked out study guides and while they teach you how an LBO model works, no one bothers telling me what happens after the company is acquired. Can anyone elaborate? Thanks!