What would you want to learn during a Corp Fin/FP&A stint?

CF
Points)
on 1/8/13 at 1:14pm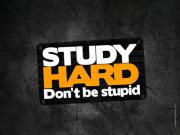 I am 8 month's into a Corp Fin/FP&A analyst stint at a small (1bn) Biotech company and my work has become very cyclical in that the same tasks repeat month to month. I am not a complete moron and with the decent amount of down time I had I automated a lot of my functions. The downside to this is that now I am left with an inordinate amount of free time which I spend reading everything I can online WSJ,WSO,M&I.
I plan on attending a good MSF program in the Fall of 2013 (applied rd2) so I will be leaving in 5 months. I spoke with my boss, the CFO, and told him that I have a ton of time and no real projects to dedicate it to. He then asked me to give him a list of what else I would like to learn while here so he could give me work I'd learn from.
So my question to you monkeys is...What should I try and learn in the next 5 months here that will translate or be beneficial to a F500 corp fin team?
My end goal would be Corp Strat/Dev but this company is too small for a team like that.
Tags: