Are White Women Less Capable at Math?

AM
Points)
on 4/16/12 at 9:12pm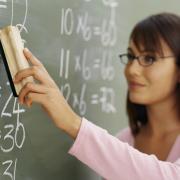 Have you ever wondered if your teacher simply didn't think you were competent enough for a subject, even though your scores were decent? Well apparently if you are a white female this may be true.
"A 'subtle' but 'definitely present' tendency among high school teachers to deem their white female students less competent than white male students with similar grades and scores, and to consider them less comfortable in a particular math class, or to be less capable of advancing."
Personally, I have no idea whether this is true or not considering I haven't really seen this in action. Obviously teachers have their own opinions of students and I've always been somewhat dubious of their ability to keep it out of the classroom. Honestly I've always noticed girls were pretty strong at math, or maybe I just gave them the benefit of the doubt. Who knows. So what do you guys think? Is this sort of profiling rampant throughout schools? Does it exist in other forms such as Asians should automatically be good at math etc? Has anyone on here experienced this firsthand?