Bad GPA Fixes - MBA Admissions

CF
Points)
on 7/25/12 at 4:30pm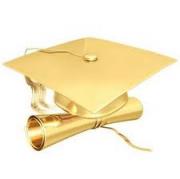 Lately, I have been noticing a ton of posts regarding the GMAT and MBA applications in general. Most of those who inquire about these topics are concerned their lower than average undergraduate GPA. The MBA admissions process for a candidate with a low GPA can be a trying time, but preparing yourself for this months, and even years ahead of time will take much of the pressure off. From my extensive research speaking with current MBA admissions professionals and admissions consultants, I have compiled a list of items to push your application to the top of the pile!
Things you can't change now:
Undergraduate GPA
Undergraduate School
Internships
Undergraduate extracurricular activities
Forget about your slip ups on any of the above. It is a waste of time to worry and stress. It is over and cannot be fixed.
Things you can do now to better your application:
• GMAT: This is by far the most important item to make up for the poor GPA. Spend as much time as you can to prepare for this. Most people spend a month or two, but if it is necessary for you to spend 6 months or more to develop the skills to ace, take that time!
• Work experience: Get the best work experience as possible. This statement does not necessarily mean just shoot for BB IB or your screwed. Generally speaking, try to get the most quantitative position as possible.
• Recommendations: Current supervisor is the best recommendation to get. Past supervisors are okay to use if you are worried to speak to current for fear of losing job, but be sure to note that is the reason this supervisor was chosen. Recommendations from someone who knows you well and works with you will always trump superiority or a prestigious title. These letters are often generic and less insightful. Also, send the number of letters asked for by university, no more, no less. Additionally, do not use a college professor.
• Alternative transcript: Take classes at a local university of community college in quantitative classes to show you are able to handle the rigor of classes.
• Leadership: Show leadership in your career and in the community. I have actually heard adcoms say investment banking does not provide many leadership opportunities, which is a negative in their eyes.
• Volunteering: Be involved in the community and make a difference. This will also help in the essay sections.
• Certifications: CFA and other certifications will show some quantitative background and discipline.
• Essays: Spend solid time on these, and try to tailor the essays to each school, don't just copy and paste. Provide a compelling story for why you are the right candidate and right fit.
• Visit school and attend events: This will show you are serious about business school and more specifically the MBA program at that university.
Taking these steps will show you are serious about business school and hopefully the right candidate. Does anyone else have any other tips or questions? Any personal experiences?