Canadian Grades to GPA?
?
)
on 1/11/13 at 1:00am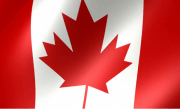 I'm currently averaging an 83.3 at Queen's Commerce. If I apply to a bschool for my MBA in the US, what would my grades convert to on a GPA scale for any of the top schools like Harvard, Wharton, Columbia ect? All my grades are above 80 except for one and next to my transcript all of them say "A" and my one 77 grade says "B."
I have heard that Canadian grades are curved up to American grades during the admissions process, is that true?
Mod Note (Andy) this is an old old post, but still ranks very high on search for related terms so i'm bumping it back up to get some fresh responses