Free B-School Guides!
IB
Points)
on 5/22/12 at 4:30am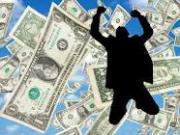 The Clear Admit Shop currently has free b-school "snapshot" guides available for download here.
The guides aren't terribly comprehensive, but can serve as a pre-liminary dive into schools that you are considering. This is very thoughtful of the folks at Clear Admit given that this is probably the time of year that those of us applying for b-school should be researching the schools that we are interested in given that they will be releasing their essay questions very soon.
It is obviously a way for Clear Admit to drum up business for themselves, but if you like what you see, it might not hurt to buy a couple of guides for the schools that you are interested in. I know a lot of companies offer these guides, and if the members who have successfully applied to b-school can please comment on which guides they used / found most helpful, it would be greatly appreciated.
I hope this is helpful - I am going through 11 guides as we speak and so far I am relatively impressed / appreciative of how much time this will save me in getting up to speed on a lot of programs quickly.