From Forbes "Disinfect Your Computer Or Risk Losing Internet Access"

CD
Points)
on 4/23/12 at 9:57pm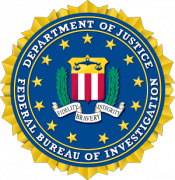 Another quickie:
The FBI is warning that hundreds of thousands of individuals could lose access to the internet come July 9 unless they disinfect and remove a malware Trojan off their computers.
The Trojan in question is called DNS Changer, a piece of malware that was discovered back in 2007 and is estimated to have infected millions of computer worldwide.
Back in January of this year the DCWG estimated that some 450,000 systems were still infected with DNS Changer.
Check your computer here
Click the first link on that page
Sometimes lies are more dependable than the truth.