How China Is Partly Responsible For The Financial Crisis

CF
Points)
on 9/1/12 at 12:30pm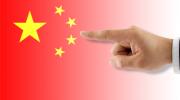 When I came across this article by CNBC, "China—Not Wall Street—Caused 2008 Crisis: Study" written by Liza Jansen which is based on a study conducted by Erasmus Research Institute of Management, I thought to myself, "This must be a huge scandal!". But apparently, China was just being prudent with their money. Whether it was a national policy or a cultural difference, I couldn't tell ya. It basically goes like this:
US relaxes monetary policies during the beginning of the decade
American consumers spends more, which drove imports from China
China grows but also saves more as a percentage of GDP relative to Germany and the US, which is then used to buy huge amounts of fixed income securities, which further drove interest rates lower from 2004 and on
Downward pressure on interest rates accelerated even more spending and borrowing, which eventually led to the collapse of the housing bubble
One of the reasons that CDOs are believed to have played a smaller role in this debacle is because of its makeup of new mortgages:
According to the study, mortgages with those special features — like mortgage-backed securities and CDOs — accounted for less than five percent of the total number of new mortgages from 2000 to 2006.
While this article does have an eye-grabbing title, the thesis borders on the line of credulity. I'm no policy analyst, but can you really blame a nation for saving too much? Perhaps you can. Without actually seeing the report, it would be difficult to form an opinion on these findings, but it does pose for some food for thought. One thing's for sure, the financial crisis does seem to have stemmed from much earlier beginnings in 2000 (including the tech bubble). All in all, examination of all constituents of the financial crisis would be wise, and I look forward to any confirmations on these findings.
What do you think? Did China have a serious role in our economic demise? Is China overlooked? Is this study playing the blame game? Does the 'fact' that CDOs and MBS's smaller representation in new mortgages issued dismiss, or at least raise suspicion, on their critical roles for the financial crisis?