How Cultural Corruption Breeds Great Bankers

O
Points)
on 7/11/12 at 3:30pm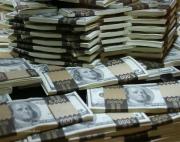 Want to be a great investment banker? Sure, you do! Do you want to be the one they call in to make the big deals with your expert team that you've built? Why not, you're the Managing Director and your salary reflects this great achievement. So how did you become not just a good banker but one of the best? You checked in your morals at the front door because in order to make it further than any of your peers you had to get creative in bringing in big ticket transactions.
This creativity fits well with Wall Street's long history of questionable transactions but before you take your first steps towards getting that corner office, you should consider the limitations of your own moral compass and be aware of Wall Street's culture of corruption and Kozlowski-like thinking. Here are three recent examples of unethical practices that so-called great bankers have engaged in…


Barclay's, the United Kingdom's second largest bank was convicted in purposely manipulating interest rates and falsified LIBOR from 2005 to 2009. There was collusion between bank traders and senior officials in treasury units as evidenced by an incriminating e-mail from a trader to another bank:

If you know how to keep a secret, I'll bring you in on it. We're going to push the cash downwards. ... I know my treasury's firepower ... please keep it to yourself otherwise it won't work."
Since this discovery, CEO Robert Diamond has resigned and the firm has agreed to pay penalties of $455 million to both the United States and United Kingdom but they're under further investigation by the Department of Justice for collusion with firms, C, DB, HBC, and UBS.
Have you even considered a situation like this where you may be called upon to do something questionable and how would you respond?
---
JP Morgan was fined $700 million by the Securities and Exchange Commission for bankrupting a municipality
, according to Matt Taibbi. Recently, they were involved in a $300 million sewage renovation for Jefferson County, AL in which they courted politicians into swap agreements that bloated their financing up to $3 billion and engaged in bribery. Additionally,
JPM
was also fined $228 million for colluding and systematic municipal bond rigging of auctions with major banks across all states and $153 million for
CDO
fraud trades. Taibbi sums it up nicely when he says,
…the icons who built Wall Street, they're not the same anymore."
---
Goldman Sachs aided Greece's financial problems through questionable practices
which has been sharply criticized in both Greece and Germany but has been muted state-side. In 2001, in a deal considered a currency trade instead of a loan, Greece borrowed billions of dollars in a swap costing $300 million in fees before its admittance to the Euro. Derivatives provided by both
GS
and
JPM
were used to artificially reduce deficits rather than cutting expenses and boosting revenues. Banks provided upfront cash in return for government payment streams in projects such as
Ariadne
and
Aeolos
, a packaging of national lottery proceeds in 2000 and airport landing fees in 2001. By 2008, the Eurozone's statistics agency Eurostat, found that,
...in a number of instances, the observed securitization operations seem to have been purportedly designed to achieve a given accounting result, irrespective of the economic merit of the operation."
These activities were treated as off-balance sheet transactions and not reported to Euro regulators or bond investors. Then in 2005, GS also sold interest rate swaps to Greece's largest bank, the Bank of Greece which ultimately resulted in a 2008 legal creation called Titlos, a new home for the swap where GS retained the entities' bonds as collateral so that Greece could borrow from the ECB. Later in 2009, President Gary Cohn then presented yet another option to push Greece's healthcare debt far into the future but was ultimately declined.
How does this bode for you as a potential employee and what does that say about Wall Street's culture?
---
In my opinion, I don't suspect that there is a systemic culture of corruption on Wall Street and I think the majority of people working there are of sound moral character. However, it's evidenced that there is a minority that generates a significant amount of revenue that are "great bankers" with questionable behaviors. I've only given three brief examples but further research will unveil countless instances of similar practices I'm sure. This article was presented to get you monkeys to consider some
real
Wall Street practices, not just the position generalizations, compensation bonuses and dotted life stories. They say that your true character shows when know one is looking, so what can be said about yours when it comes to Wall Street's influences
as an agent of the firm no matter how removed you are, do you think your moral character can lead you to be a great banker?
Who Am I?
|
See what GMngmt is all about at
About.Me