Is Twitter The End-Game For Street Traders?

O
Points)
on 1/13/13 at 3:30pm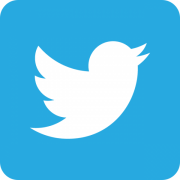 In 2013 social media is apart of everything we do from checking–in at our favorite pizza place to tweeting about the latest sports news. But how does WS trading fit-in or does it? To me, it seems each successive major technological transition has led trading further and further away from the street and the latest one comes from Paul Hawtin, CEO of DCM Capital who's launching his platform tomorrow called, DCM Dealer that utilizes a social media algorithm for sentiment-based investment analysis. Read on to find out about how it works and what it means for WS trading…


TECHNICALS
In a February 2011 article in the Journal of Computational Science titled, Twitter Mood Predicts The Stock Market, Bollan, Mao, and Zeng of the Universities of Manchester and Indiana predicted closing DJIA prices 87.6% of the time. They used Opinion Finder and Google-Profile of Mood States on 10 months of Twitter data from 2008 and cross-validated it with the election and Thanksgiving results from the same year. Then they analyzed these results with a Granger causality analysis, a statistical test of significant forecasting ability of a particular time series of another. Subsequently, they used a self-organizing fuzzy neural network, a type of self-leaning AI that I believed mimicked Twitter activity, with the inclusion of specific mood variables that yielded their results.
Will this be quickly priced into securities or spawn a new market from social media?


PERFORMANCE
London based Derwent Capital Markets then re-created this algorithm based off of this academic research and formed a ₤25M HF subsidiary in 2011 that garnered a return of 1.85%. As such they received the award for Excellence in Trading & Technology Europe in that year. Despite the modest returns, the fund was quietly shutdown due to the hostile investment environment which was a bad year for equities even at IB's, see the FT League Tables.
Do you incorporate social media into your trading analysis at all, why?


RELEASE
Here's what to expect tomorrow when DCM Capital launches its platform…
• Crawls 350M teewt per day and 900M Facebook users for real-time sentiment data
• 250 UK equities, major FX pairs, and commodities but purports the ability to trade 1000's
• Offers CFD trading or spread-betting
• Metrics range from 0-100 with 0 being very negative and 100 very positive
• Charting with 26 different tools, customized layout, sentiment alerts, set limits, and portfolios
• End of January plans to be in EURO equities and into U.S. and Asian markets next month
Is this another nail-in-the-coffin as trading continues to de-centralize from WS?


SO LET'S HEAR IT MONKEY'S, SHARE YOUR THOUGHTS WITH US?
Tags: