Professional Courtesy

ST
Points)
on 6/3/12 at 8:22pm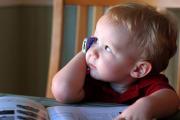 How often do students and professionals see a problem with executives returning calls and emails after multiple attempts to make contact? Is this a lack of professional courtesy, executives being busy, or some other problem?
I am successful in contacting people more often than not but when I get no response after 5-6 emails and a phone call it makes me wonder if others have similar experiences.
I am interested to see discussion and perspectives from both professional and student monkeys.
What does WSO think?