Remember the Primary Markets?

IB
Points)
on 5/23/12 at 5:00am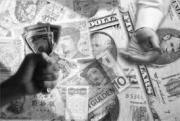 When I think about the evolution of the market place for debt and equity, I am reminded of the importance of the primary market. At some point in our society, ownership rights were established and equity was born. Capitalism led citizens to invest money in small businesses (primary market) for CapEx and working capital. We have always had a resale market (secondary market) where buyers purchase businesses and assets from others, but only in our recent history has the secondary market and derivative market become the focus for investors.
From an overly simplistic view, there are two sides of the market, the capital providers and the capital takers. Our transition to the secondary market has caused those with capital to purchase securities that already exist. No money is injected into the business. No buildings are constructed. No workers are hired. No inventory in purchased. Derivatives are even worse. Instead of providing liquidity to existing business owners by transferring ownership, investors make side bets on the performance of a given company. Don't get me wrong, I am the first to support free markets, but derivatives do not add value for the underlying assets.
Example: An investor has $100MM cash. He thinks oil prices are headed upward over the next five years. The investor of yesterday would purchase a drilling business, build rigs, construct a refinery, build a distribution network. The investor of today purchases call options on an oil ETF with a financial institution taking the other side of the trade. Perhaps the investor has maximized his return, but the business investment never saw the capital.
Back to Primary Markets – OK, so we have plenty of primary market activity with IPO's, DCM activity, and Private Equity Investments, but I do consider this question:
Has the shift to secondary markets and derivative investing, reduced our investment in physical assets and new businesses? Billions of dollars of the world's investable capital are invested in side bets, but could be invested in assets that provide jobs and support economies. Is there a fundamental flaw in the system?
*Caveat – I'll admit, there is value in a secondary market. It provides liquidity for existing investors and provides market values to benchmark transactions, but it should exist for the sole reason of supporting businesses in the capital raising process.