Stub-Bonus Bananas - July 6, 2012
O
Points)
on 7/6/12 at 7:30am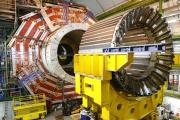 Happy Friday, everybody. I'm sure I'm not alone in this, but it totally feels like a Tuesday thanks to the 4th falling on a Wednesday, doesn't it? Anyway, I hope everyone had a quiet week and a great Independence Day.
Without further ado, here are this week's stub-bonus bananas...
Libor Scandal Leads to Bob Diamond's Resignation and Massive Fines for Barclays (Wall Street Journal) - This story has been a bit under the radar in the States, but ought to start blowing up. Essentially, Barclays has been accused of manipulating Libor in order to appear healthier. What's truly crazy about this story is that it seems as though Barclays wasn't the only bank involved and that they may have been cajoled into doing this by members of the Bank of England during the darkest days of the crisis.
Convincing Evidence for the "God Particle" Found by CERN Scientists (Slate) - For fellow science buffs out there, this is tremendous news. Scientists at CERN have found hard evidence for a Higgs boson particle. In layman's terms, the Higgs boson is a sub-atomic particle which is said to give rise to the Higgs Field from which most of the particles in the universe derive their mass.
Don't Count BlackBerry Out Just Yet...At Least That's What RIM's President and CEO Says (Globe and Mail) - RIM's CEO makes some pretty bold claims in this Op-Ed. Apparently they'll be debuting a new platform, BlackBerry 10, that will "connect users not just to each other, but to the embedded systems that run constantly in the background of everyday life - from parking meters and car computers to credit card machines and ticket counters." We'll see about that.
Hollywood Tracking Towards its Richest Summer Ever (Forbes) - Thanks to a complete inundation of superhero movies, including a completely unnecessary Spiderman reboot, Hollywood might have its biggest summer ever. Apparently, the Spiderman reboot is expected to pull-in $150 million over just six days. Does anyone else feel like it's got flop potential? Who am I kidding.
Nintendo Fights its Most Powerful Foe in the Casual Gaming Market - Apple (Bloomberg Businessweek) - Nintendo has been a gaming powerhouse since I was a child. In fact, some of my earliest memories are playing the original Legend of Zelda when I was six or seven years old. They crushed Sega and have held their own against Sony and Microsoft. But, Apple, with its iPhone, iPad, and App Store marketplace has really made a dent in Nintendo's business. In fact, the company had a loss of a half a billion dollars last year, it's first in three decades.
Video Clip of the Week - Tom Cruise as Jack Reacher
I haven't read the Reacher novels myself, but a friend of mine swears by them and, from what I understand, casting Tom Cruise as Jack Reacher is truly sinful. Anyway, here's a trailer for the first ever Jack Reacher movie starring our favorite couch jumping lunatic:
Btw, is it just me or does Tom Cruise essentially play himself in all his movies?
Bonus Video Clip - San Diego Accidentally Launches All of Their Fireworks at Once
17 minutes of fireworks accidentally launched over the course of about 20 seconds. Unbelievable: