The Power of Negative Thinking
IB
Points)
on 8/6/12 at 11:00am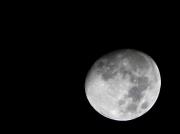 Good morning everyone.
As a bit of a cynic (I like to refer to it as "being realistic", but every cynic on earth retorts by explaining how rational they are when called out on their cynicism), I've gotten a lot of flak throughout my life for being "negative". Being negative has really become a boogeyman in our society, with it being more socially acceptable to always appear happy and further a positive agenda rather than unhappy and negative.
But one NYT op-ed begs to differ.
I'll be the first to say that I am always skeptical when I come across a person who seems eternally happy. This, to me, is an impossibility. There have been MANY times in my life (including long periods) where I have been very happy, but of course, unhappiness at least to some degree is a true inevitability. Bad things sometimes happen, sometimes you feel crummy, and in my humble opinion, that is perfectly okay. Better to feel the gamut of emotions than to block out everything negative, but what do I know, I'm no psychiatrist.
But in reality, there's a good chance that negative thoughts are not as destructive as people believe them to be. In the aforementioned NYT op-ed, Oliver Burkeman argues that negative thoughts can often be used constructively in place of positive thoughts, and in certain instances, positive thoughts can in fact be destructive to an individual. For example, envisioning the worst possible outcome in a situation and accepting that as a possibility can prepare someone far better to face that situation than avoiding the worst-case scenario by only thinking positively.
Now, on the flip-side, I don't think there are many people out there who would argue that pervasive negativity is a "good" thing. We all know someone who is always negative, and chances are, most of us aren't too interested in being around that person for extended periods of time. Being negative all the time is linked to ailments such as depression and anxiety, and it's draining both to the negative individual and most persons he or she interacts with.
Yet, there is virtue in negative thinking. Imagine that you do not get that investment banking job, instead of telling yourself that it'll "work out" no matter what. This is just an example, but if one begins to face that reality sooner rather than later, more time is allotted to coping and it's easier to realize that it's a possibility that isn't entirely impossible to accept. As Burkeman says, if you can envision the absolute worst-case scenario, accept it and begin to plan around it, you're far better off than the guy who blindly tells himself "it's all going to work out", because when it doesn't he's the one who is up a creek without a paddle.
Failing is inevitable, and viewing failure as a learning opportunity is just part of life. We live in a society where it's not okay to fail (everyone is always a winner), and it's hardly even okay to talk about failing because being labeled as negative is so taboo. Isn't that wrong?
What do you guys make of this? Does negativity belong, or is trying to be positive throughout anything really the way to go? Is everyone really always a winner?
Until next time.
"An intellectual is a man who takes more words than necessary to tell more than he knows." - Dwight D. Eisenhower
Check out my blog!