Third time's the charm for Meriwether?

Points)
on 10/5/10 at 5:33pm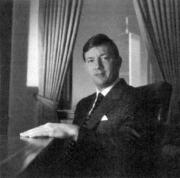 Wall Street is certainly no stranger to failure. For over a century, millions of souls have strolled down to lower Manhattan in the hopes of beating the market and making it to the big time, only to have their dreams, lives, and fortunes taken away by margin calls and bankruptcies.
Even more so in our time; since 2006 over a hundred funds and banks have blown up, names like Leeson, Hunter, and more recently Jerome Kerviel have made the news with their spectacular losses. But before Kerviel or Hunter, there was John Meriwether, and the mother of all epic fails: LTCM.
One of the most prestigious funds in its time, LTCM today has become synonymous with massive losses when the firm lost almost $5 billion in just 4 months and was the first and only hedge fund that had to be bailed out by the fed.
Failures of such magnitudes are usually deathblows to a career, but not for the crew of LTCM, and with Meriwether most of all. His last fund, JWM partners, lost 44% and kicked the bucket, so now the lord of loss is raising 2 new funds- this time straying from his relative value style and going macro.
Got to hand it to him though, he's got balls for trying this after losing money twice over, but seriously how is he still getting money to invest?
Would you give Meriwether your money?
If not, how do you think this will end up?
People like Coldplay and voted for the Nazis, you can't trust people Jeremy