Who Else Wants WSO Job Board Access?
O
Points)
on 6/12/12 at 1:00pm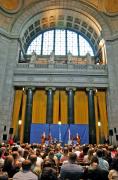 Click Here: WSO Conference 2012
Announcing 3 Months FREE access to the WSO Job Board for conference attendees ($40 value).
As promised, we will continue to announce benefits to the attendees of the WSO Conference 2012 to be held at Hotel Pennsylvania on July 28, 2012.
http://wsoconference.eventbrite.com/
If you can make it to NYC in late July you should definitely jump on a ticket now before prices jump again. More announcements / benefits to attendees coming soon!