Why casual lunch dates are about to become more expensive

O
Points)
on 7/1/12 at 12:30pm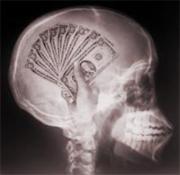 A recent article in Fortune Magazine talked about the growing trend of charging for power lunches. One example in particular struck me. An auction held on eBay in June for lunch with Warren Buffet brought in over $3.46 million.
So what if the next time you sat down with a successful colleague to talk about their experience you were handed a bill for the service? With more and more professionals thinking about charging you to pick their brain, would you be willing to pay up if the price is right?
If we learn anything from the eBay auction is that there's a market here. People are willing to pay for advice. This isn't new - people hire life coaches and go to counseling or therapy sessions and pay people to pretend to listen to their concerns and offer up sound advice all the time. So what's the difference between formally paying a licensed professional and paying your friend who is a lawyer when you pick his brain about that legal trouble you seem to have gotten yourself into from that one time you did that thing in Tijuana with that donkey.
A bigger question is how does one monetize the value of advice? What sorts of rates could we be looking at - a dollar a minute? Or are we charging per word? The point of "picking someone's brain" is the hope of learning something useful. But if I've paid you and I get nothing from the conversation is that money I've forgone or do I get a full refund? Credit that I can redeem at a later date?
The whole business of charging someone to ask you questions seems silly. And as with most things that we have to pay for these days, people will always get around it and find a cheaper solution. So I will say this, if people start charging for the chance to glean some of their precious nuggets of wisdom, I will be the first to start showing up to these meetings wearing a wire and I will create a bootleg advice market.
Read the full fortune magazine article here