Sales & Trading - Other - Retired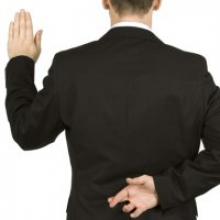 Have you guys seen this? About a third of graduating Harvard MBA students are swearing a business ethics oath to put their employer's interests and the good of humanity above their own interests. This includes a few headed to Goldman Sachs (good luck with that ethics shit there, Booster!).
What do you guys think? Showboating? Empty promise? Or is this a good idea? And would you be willing to take an oath to put everyone's interests ahead of your own?
Upcoming Events
May 24 2016 - 8:00am

to

May 25 2016 - 8:00am

May 29 2016 (All day)

to

May 30 2016 (All day)

Jun 1 2016 - 8:00am

to

Jun 2 2016 - 8:00am

Jun 8 2016 - 8:00am

to

Jun 10 2016 - 5:00pm

Jun 15 2016 -

7:30pm

to

8:30pm
Poll
Who is your favorite Hedge Fund manager?
Bill Ackman
12%
Steve Cohen
8%
Ray Dalio
18%
Ken Griffin
9%
Carl Icahn
10%
Jim Simmons
5%
George Soros
10%
David Tepper
6%
David Einhorn
9%
Seth Klarman
8%
Other / None of the above
6%
Total votes: 365