All Those Harvard MBAs Are Still Hitting The Street

IB
Points)
on 11/26/08 at 1:00pm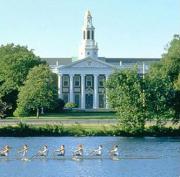 NYT's DealBook has the details and statistics on the latest graduting MBA class from Harvard Business School. The author makes it seem like it, but is it really surprising that more Harvard MBAs are flocking to Wall Street than before?
Last year 44% went into the financial services industry, this year about 45% are. What does this really tell us? And what does that mean for the "Harvard MBA Indicator"?
About 4 percent of Harvard's latest class took jobs at hedge funds, and about 9 percent went to work at investment banks, the data show. About 17 percent went to private equity or leveraged buyout jobs, and 4 percent took positions in the venture-capital industry. (Whether all those people will keep those jobs is an open question, of course.).