And So It Begins...
ST
Points)
on 11/6/08 at 1:13am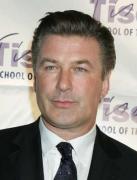 As I prepare for my self-imposed tax exile beginning with an eight-hour plane ride tomorrow, I couldn't resist adding this tidbit to the "Be Careful What You Wish For" file:
http://wcbstv.com/local/michael.bloomberg.income.2.856839.html
And so it begins. As if it didn't suck bad enough to live in NYC already.
I'll be off the air for the next several days as I complete my move to Paris. As much as I would love to say that the move is my Baldwin-esque response to a Marxist being elected President, it's actually been in the works for the better part of a year now. The next pearls of wisdom to be proffered from my ample supply will be penned in the City of Lights. At least I'll get to watch all the "Hope and Change" from a safe distance and with an exemption on the first $87,000 of my income.