Compensation overstated before I took my job
ST
Points)
on 6/30/12 at 11:02pm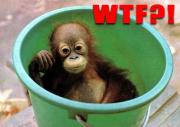 So before I accepted my offer at my current position, I was offered a low base for my job. I really don't wanna get into specifics because who knows who the fuck is reading this. I told my boss before accepting the position that I did not know if I could live on such a low base and survive until I got my bonus. I was told by him that the base was understated and that because of various factors, my base would be 30-40% higher than I was stated in my offer letter.
I went to talk to him about it a couple of weeks, and he said, what's the problem you should be pulling down X amount per month. Well, his X amount is 2 times the amount that I actually get paid. Pretty much told me there is 'nothing he can do' I am having trouble paying my bills.
I moved to take this job, have a car loan, medical bills, rent and student loan payments that are eating me alive. I am typing this on my girlfriends computer because I had to fucking sell mine to pay bills. I am thinking that if shit is happening with my base, whose to say my bonus will be anything more than the peanuts I get paid for a base. I quit a job that was paying me 60% more (in base) to take this fucking job because the group I work for makes money hand over fist. I'm really struggling. Before I took this job, I had savings, a nice line of credit, and could enjoy my life...now, I'm a financial trainwreck.
What would you do? For the record, quitting is not an option, because horrendous income is better than no income. Please don't bother asking for specifics because, it really doesn't matter.
Thanks in advance for the advice monkeys. I've always been a picture of financial stability and just don't know what to do.