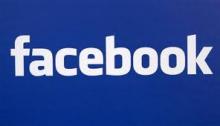 http://blogs.wsj.com/deals/2012/03/07/facebook-ipo...
WSJ:

Here's the new full list of Wall Street banks getting a share.

Morgan Stanley & Co. LLC
J.P. Morgan Securities LLC
Goldman, Sachs & Co.
Merrill Lynch
Barclays Capital Inc.
Allen & Company LLC
Citigroup Global Markets Inc.
Credit Suisse Securities (USA) LLC
Deutsche Bank Securities Inc.
RBC Capital Markets, LLC
Wells Fargo Securities, LLC
Blaylock Robert Van LLC
BMO Capital Markets Corp.
C.L. King & Associates, Inc.
Cabrera Capital Markets, LLC
CastleOak Securities, L.P.
Cowen and Company, LLC.
Lazard Capital Markets LLC
Lebenthal & Co., LLC
Loop Capital Markets LLC
M.R. Beal & Company
Macquarie Capital (USA) Inc.
Muriel Siebert & Co., Inc.
Oppenheimer & Co. Inc.
Pacific Crest Securities LLC
Piper Jaffray & Co.
Raymond James & Associates, Inc.
Samuel A. Ramirez & Company, Inc.
Stifel, Nicolaus & Company, Incorporated
The Williams Capital Group, L.P.
William Blair & Company, L.L.C.

Upcoming Events
May 29 2016 (All day)

to

May 30 2016 (All day)

Jun 1 2016 - 8:00am

to

Jun 2 2016 - 8:00am

Jun 1 2016 -

4:00pm

to

5:00pm

Jun 8 2016 - 8:00am

to

Jun 10 2016 - 5:00pm

Jun 8 2016 -

5:30pm

to

6:30pm
Poll
Who is your favorite Hedge Fund manager?
Bill Ackman
14%
Steve Cohen
8%
Ray Dalio
16%
Ken Griffin
8%
Carl Icahn
10%
Jim Simons
4%
George Soros
9%
David Tepper
5%
David Einhorn
8%
Seth Klarman
9%
Other / None of the above
8%
Total votes: 621