Facebook Adds Underwriters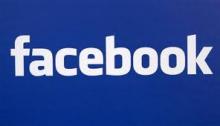 http://blogs.wsj.com/deals/2012/03/07/facebook-ipo...
WSJ:

Here's the new full list of Wall Street banks getting a share.

Morgan Stanley & Co. LLC
J.P. Morgan Securities LLC
Goldman, Sachs & Co.
Merrill Lynch
Barclays Capital Inc.
Allen & Company LLC
Citigroup Global Markets Inc.
Credit Suisse Securities (USA) LLC
Deutsche Bank Securities Inc.
RBC Capital Markets, LLC
Wells Fargo Securities, LLC
Blaylock Robert Van LLC
BMO Capital Markets Corp.
C.L. King & Associates, Inc.
Cabrera Capital Markets, LLC
CastleOak Securities, L.P.
Cowen and Company, LLC.
Lazard Capital Markets LLC
Lebenthal & Co., LLC
Loop Capital Markets LLC
M.R. Beal & Company
Macquarie Capital (USA) Inc.
Muriel Siebert & Co., Inc.
Oppenheimer & Co. Inc.
Pacific Crest Securities LLC
Piper Jaffray & Co.
Raymond James & Associates, Inc.
Samuel A. Ramirez & Company, Inc.
Stifel, Nicolaus & Company, Incorporated
The Williams Capital Group, L.P.
William Blair & Company, L.L.C.

The WSO Advantage - Investment Banking
These 6 FREE Financial Modeling Lessons
Can Help You Land Your $100k+ Dream Job
Our Fun Excel Training and Challenge Contest
DCF Modeling, Tons of Free Templates & Video Tutorials
Valuation Lesson on Trading Comps
Cash Flow Modeling and more!
I would normally sell this for at least $200, but we're offering it for free as a sweet bribe to join our community of 350,000+ members. See you on the inside!
Lazy? Join us and get the 6 free lessons with 1 click below!
6 Free Financial Modeling Lessons...and More.
Enter e-mail to get our Modeling Tutorials (Worth $200+)
Upcoming Events
Oct 14 2015 - 8:00am

to

Oct 15 2015 - 8:00am

Oct 14 2015 -

6:00pm

to

7:00pm

Oct 15 2015 (All day)

to

Oct 16 2015 (All day)

Oct 15 2015 - 8:00am

to

Oct 16 2015 - 8:00am
Poll
Long term, which career path interests you the most?
Accounting
0%
Asset Management
8%
Commercial Banking
1%
Consulting
5%
Corporate Finance / Strategy / Development
8%
Entrepreneurship
7%
Equity Research
4%
Fintech
2%
Hedge Fund
20%
Investment Banking
9%
Investment Advisor / PWM
1%
Private Equity
17%
Prop Trading
1%
Real Estate
5%
Sales & Trading
3%
Venture Capital
5%
Other Finance Role (academia, non-profit, government, legal, etc)
1%
Other - Non Finance
2%
Total votes: 530